Asian Infrastructure Investment Bank (AIIB)

Our First Five Years


Who We Are
We enable clients to build Infrastructure for Tomorrow (i4t)—green infrastructure with sustainability, innovation and connectivity at its core. We do this by unlocking finance that brings this vision to fruition. As our clients succeed in building i4t, society shares in that success.

As a multilateral development bank focused on developing Asia, but with members from all over the world, our investments in infrastructure and other productive sectors seek to foster sustainable economic development, create wealth and improve infrastructure connectivity.

We adapt and innovate constantly to deliver customized investment solutions that overcome the challenges our clients face. They count on our resilience to help them meet their objectives even during the most difficult times.

Prosperity and economic development for Asia is our goal. To realize this, we facilitate the i4t that empowers regions and their people with access to physical, digital and social services. This in turn contributes to local, regional and global sustainability.

Governance
Good governance is our hallmark and we strive to operate to the highest possible standards in transparency and accountability.

Jin Liqun
President and Chair of the Board of Directors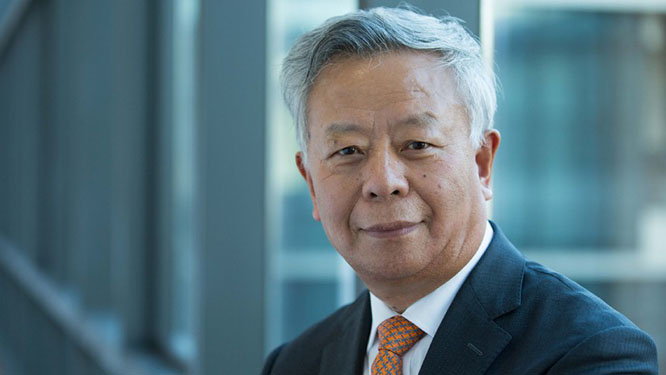 Jin is the inaugural President and Chair of the Board of Directors. On July 28, 2020, he was elected to serve a second term of five years, beginning on Jan. 16, 2021. Before being elected as the Bank's first President, he served as Secretary-General of the Multilateral Interim Secretariat tasked with establishing the Bank. Jin has rich experience across the private and public sectors and with MDBs. He served as Chair of China International Capital Corporation Limited (China's first joint-venture investment bank), Chair of the Supervisory Board of China Investment Corporation and Chair of the International Forum of Sovereign Wealth Funds. He previously served as Vice President and then Ranking Vice President of the Asian Development Bank and as Alternate Executive Director for China at the World Bank and at the Global Environment Facility. Jin spent nearly two decades at the Chinese Ministry of Finance, reaching the rank of Vice Minister. He holds a master's degree in English Literature from Beijing Institute of Foreign Languages (now Beijing Foreign Studies University) and was a Hubert Humphrey Fellow in the Economics Graduate Program at Boston University from 1987 to 1988. Jin is from the People's Republic of China.

From:aiib.org and v.china.com.cn Editor:ydyl.tv